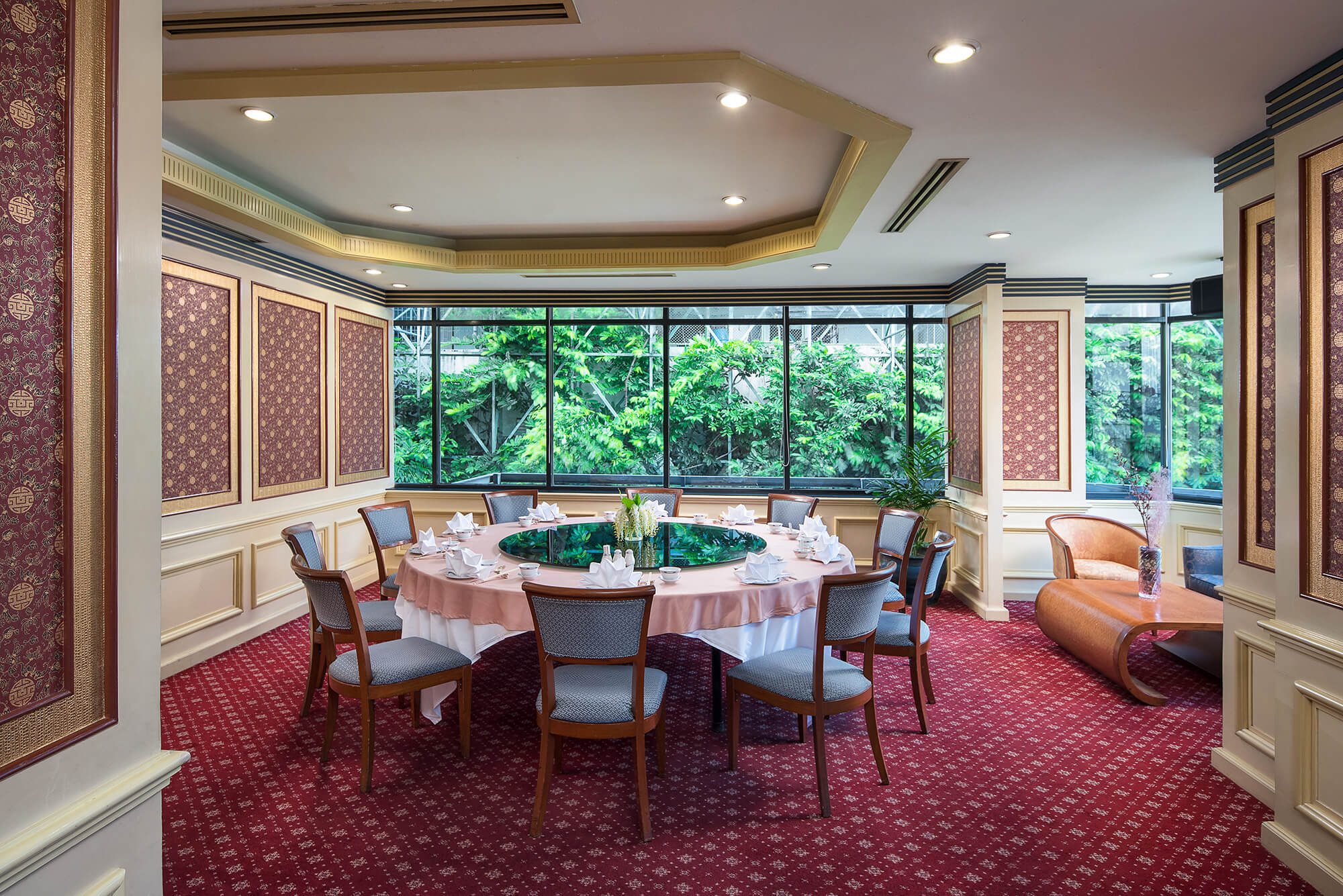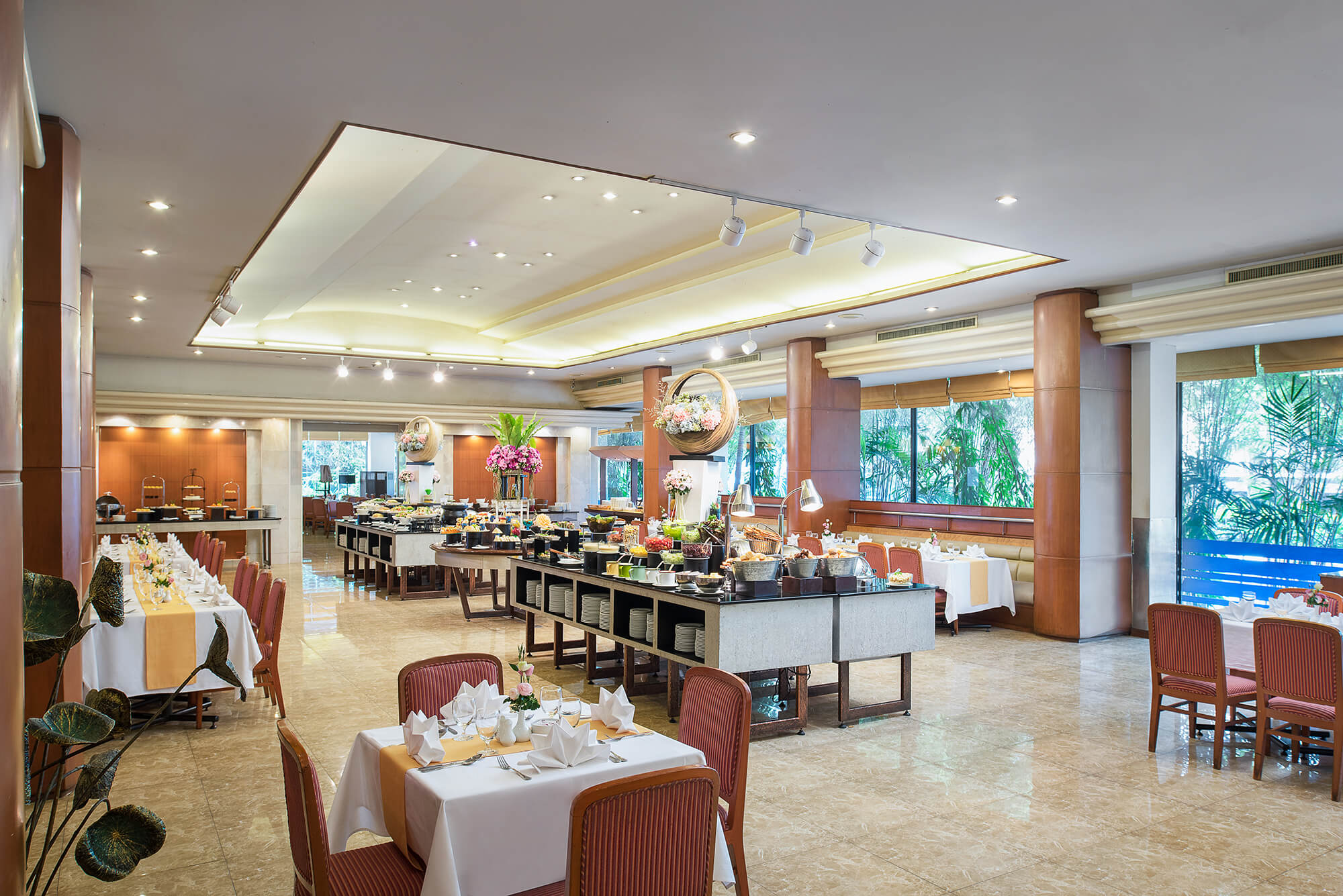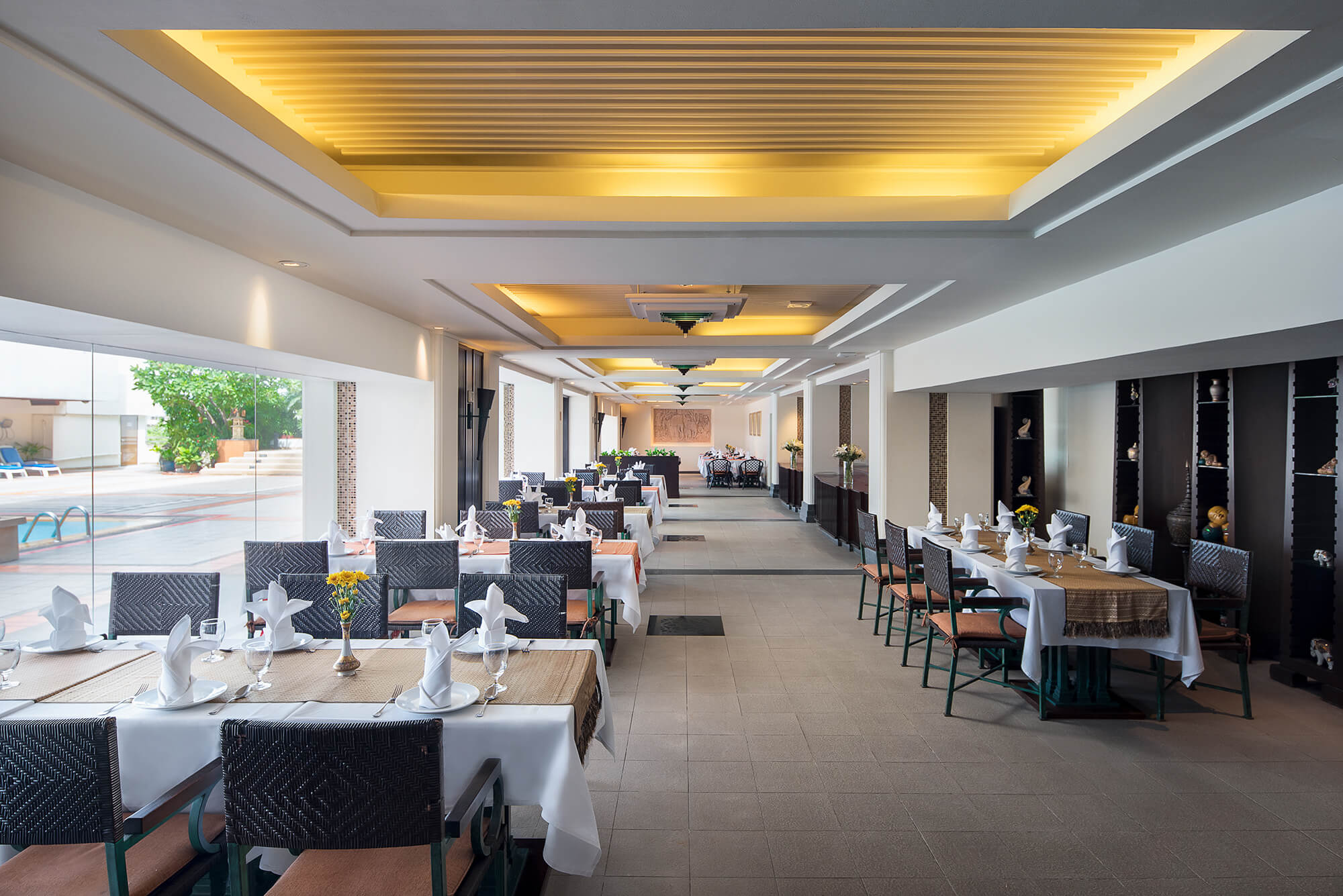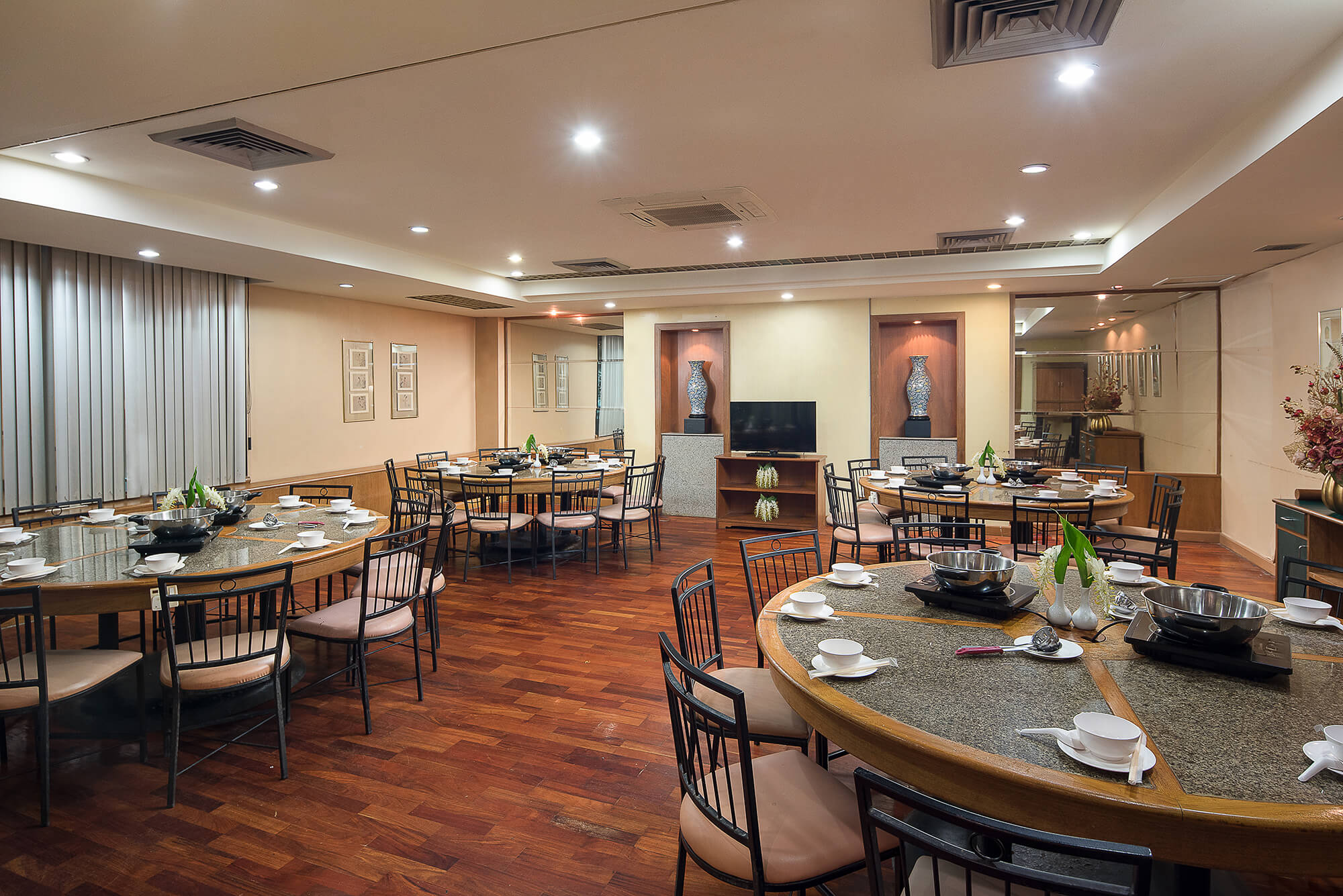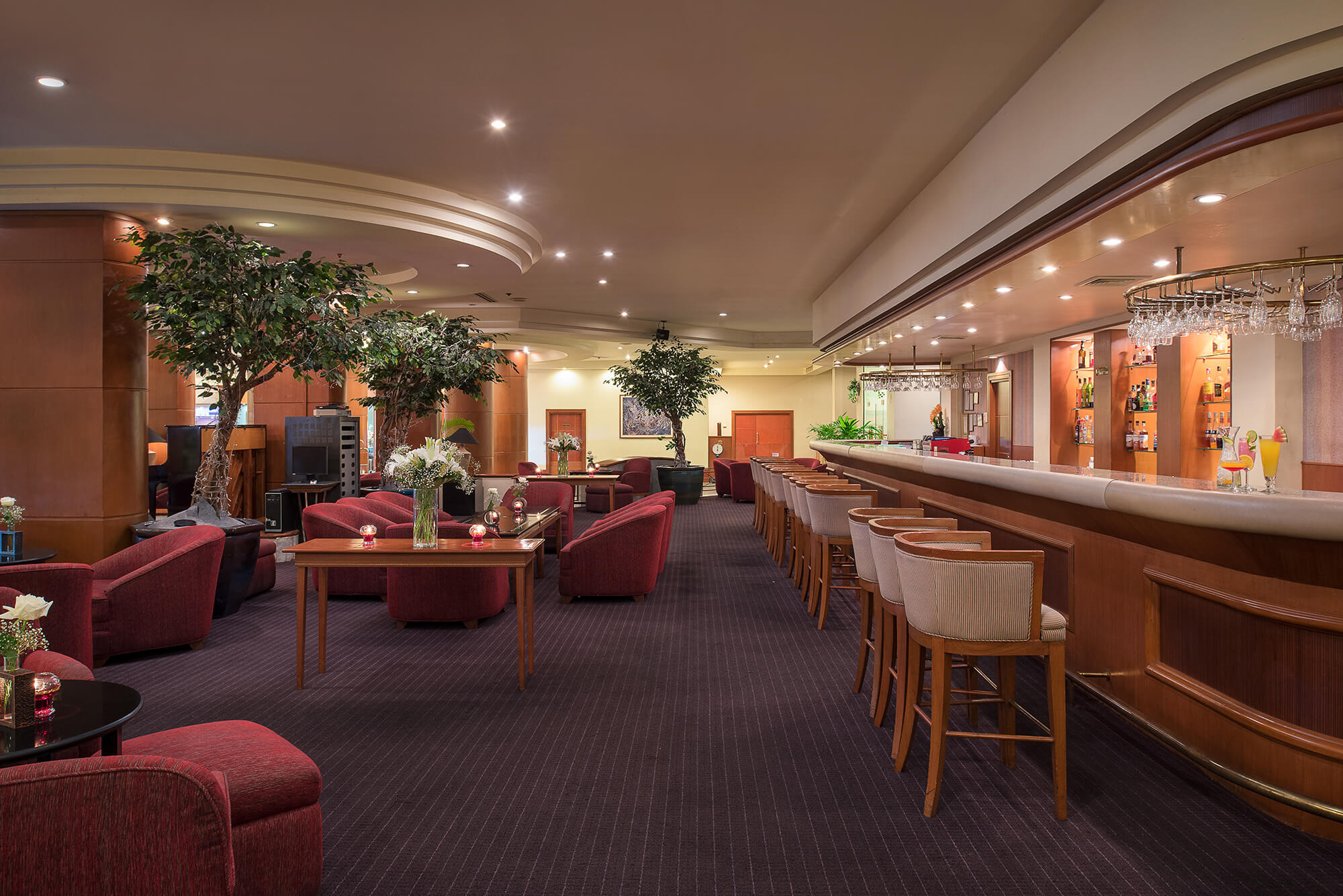 RESTAURANTS
A Diverse Selection
The Twin Towers Hotel Bangkok is one of the reference gastronomic hotels in Bangkok. Our hotel at the heart of the capital features 4 restaurants and a lounge bar which offer a unique gastronomy with surprising typical dishes, Asian fusion cuisine and delicacies d'auteur.
"The Gold Teak Restaurant"
---
Among all the gastronomic spaces, we highlight the Gold Teak Restaurant, a delicious dining area in Bangkok of excellent quality and with international and Thai dishes, serving all your favourites.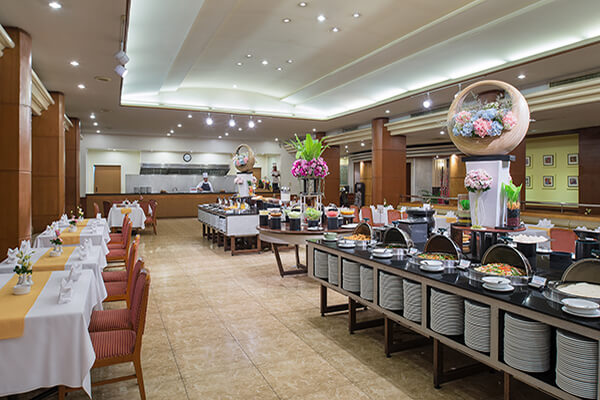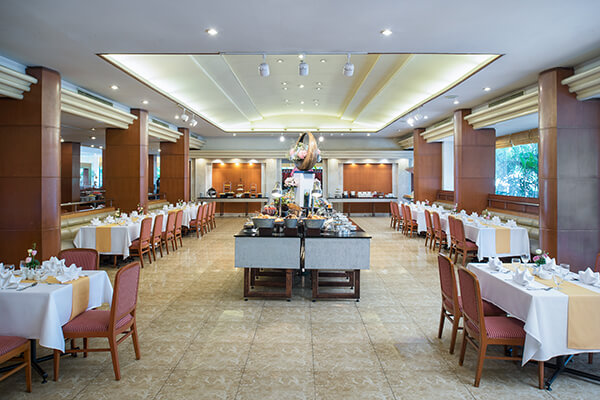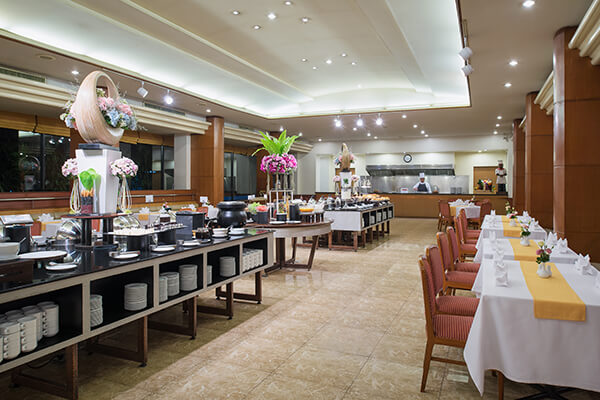 Location: Lobby Level.
Opening daily: 06:00 hrs. - 23:30 hrs.
(+662) 2169 555 Ext. 11448-9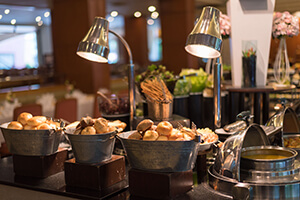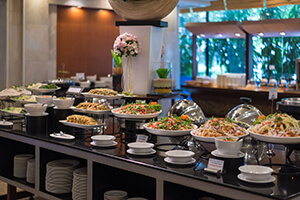 "THE TEN TEN SUKI RESTAURANT"
---
The Ten Ten Suki Restaurant is the best option for those who want to discover the gourmet Asian cuisine in Bangkok, as it combines the best of the Thai and Japanese style of sukiyaki, serving fresh seafood and varieties of clay pot rice and noodles.
Location: 3rd floor.
Opening daily: 11:00 hrs. - 22:00 hrs.
(+662) 2169 555 Ext. 2505-6